AS PART OF THE VIRAL CATS CAMPAIGN 2017, WE ARE ENCOURAGING CAT OWNERS TO CHECK THAT THEIR CAT'S VACCINATIONS ARE UP TO DATE!
Did you know that 50% of cat owners don't vaccinate their cats annually*. Is your cat covered?
A recent survey of 2000 UK cat owners** has revealed that many of our furry friends aren't being booked in for regular vaccinations; with many owners not realising that their cat needs to be vaccinated regularly to safeguard against nasty feline infections, such as Feline Infectious Enteritis, Feline Herpesvirus (FHV-1), Feline Calicivirus (FCV) and Feline Leukaemia Virus (FeLV).
22% of cat owners have never vaccinated their cat
62% of cat owners don't know what diseases their cat should be vaccinated against
20% of owners don't realise that older cats still need boosters every year
We understand that many of us struggle to find enough hours in the day, and it can often be hard to keep track of vaccinations, especially if you have more than one cat.
To see whether your cat might be in need of a check-up, why not take our short online cat health checker quiz at www.viralcats.co.uk to help determine your cat's level of risk.
If the health checker quiz deems your cat to potentially be at risk, you'll be able to receive a 2-for-1 vaccination offer via text message, allowing you to restart your cat's primary vaccination course for the price of a booster***.
Booking an appointment with us is simple- just call Brookend on 01376 500038.
Don't worry if you can't get to the website or download the offer; simply contact reception and they will be able to tell you if your cat is due a vaccination. You will also still be able to claim the second vaccine free of charge, if necessary!

---
NOMINATED FOR PRACTICE OF THE YEAR 2017 IN THE PETPLAN VETERINARY AWARDS!!
---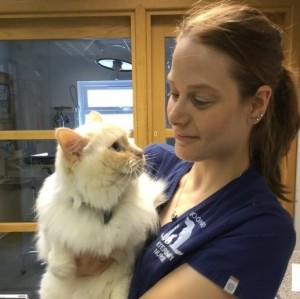 Brookend has been caring for the pets of Witham and the surrounding area since 1990 with over two and a half thousand local pets currently looked after by the practice. We pride ourselves on being a friendly, local, independent practice with many long standing staff, several have been here since the very beginning. We feel it is very important you can see the same people and build a real relationship with them.
Our main concern is the health and well being of your pets. We aim to provide the highest standard of care for your pet and excellent value for money. Our highly trained, friendly and helpful staff can provide advice on any subject relating to your pet.
Please call in or telephone reception on 01376 500038 if you require any advice. If you are not yet a client at Brookend you can also register your pets online here.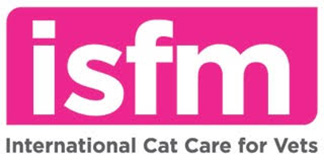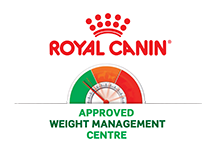 ---
*Depending on lifestyle and other risk factors, some cats may not need annual vaccination. Speak to your vet about the most appropriate vaccination protocol for your cat
**Commissioned by Merial Animal Health (part of Boehringer Ingelheim) and conducted by OnePoll Feb 2017.
***Free second vaccination if re-starting the primary course. Cats must be over 12 months of age. The voucher must be redeemed by the end of 31st December 2017 Other T&Cs apply – see www.viralcats.co.uk.